---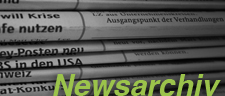 Newsarchiv: Institute for Social and Cultural Anthropology
Jahr 2023
Invitation to the inaugural lecture
Am Mittwoch, den 15. November 2023, 18:00 Uhr hält Prof. Dr. Anita von Poser ihre Antrittsvorlesung zum Thema:
"Affekte und Im-/Mobilität: Eine spannungsvolle Relation aus psychologisch-anthropologischer Perspektive"
Ort: Hallischer Saal, "Tulpe", Universitätring 5.
Alle Studierende der Ethnologie sowie Kolleginnen und Kollegen sind herzlich eingeladen.
Semesterauftakt am Seminar für Ethnologie
To kick off the winter semester, the Department of Social Anthropology cordially invites all new and old students to two events on Thursday, 11 October: First, the departmental group will organise a get-together with coffee and cake between 3pm and 5pm. At 8pm the institute will celebrate the start of the new semester.
Our Institute participates in the new Max Planck Research School "Global Multiplicity. A Social Anthropology for the Now"
The Max Planck Institute for Social Anthropology, together with the Martin Luther University Halle-Wittenberg, the University of Leipzig and the Friedrich Alexander University Erlangen-Nuremberg, is founding the International Max Planck Research School (IMPRS) "Global Multiplicity. A Social Anthropology for the Now". The IMPRS was inaugurated on 17 July in a ceremony attended by the Saxony-Anhalt Minister of Science, Prof. Dr. Armin Willingmann. It will initially run for six years and accommodate up to 40 doctoral students, making it one of the largest graduate schools in Social Anthropology in Europe. The spokesperson of the IMPRS is Prof. Dr. Ursula Rao, Managing Director of the MPI and honorary professor at MLU and the University of Leipzig. Prof. Dr. Asta Vonderau, Prof. Dr. Anita von Poser and Prof. Dr. Olaf Zenker from our Institute as well as the legal scholar Prof. Dr. Dirk Hanschel are participating on behalf of the MLU.
New collegue: Max Müller
Mobile Worlds" (SFB 1171) with two scientific subprojects under the co-leadership of Prof. Dr. Anita von Poser. In the sub-project D03 "Mobilizing Carescapes", she and colleagues from sociocultural anthropology and the psy-disciplines are investigating the affective dynamics of multiple crises in psychosocial health care in transnational spaces of Vietnam and Germany. In a second sub-project on "Project Biographies: Affective Archives", she and colleagues from media and communication studies and theatre studies are dedicated to collaborative forms of knowledge transfer and public outreach. https://www.sfb-affective-societies.de/en/index.html
ETROD: Kali Rubaii on "War is a Toxic Relationship: Finding of US Empire in Iraq"
ETROD hereby invites you to the upcoming ETROD (Extractivism and Transition Research Online Dialogues) session. On Thursday, the 22th of June 2023 from 4-5.30 pm (Central European Time) ETROD welcomes Kali Rubaii (Purdue University). Kali will share his research will discuss two figures of toxic exposure receiving popular attention since the US invasion and military occupation: burn pits and birth defects. To join the session, please use the following Zoom link (Meeting ID: 612 3787 5002, Password: 984654).
If you have any troubles accessing the texts or further questions regarding the session or the ETROD series, please contact Janine Hauer (etrod@zirs.uni-halle.de).
Open Lecture by Professor Robert Desjarlais on 12 Juni
The Institute for Social and Cultural Anthropology cordially invites interested parties to the Open Lecture by Professor Robert Desjarlais on Monday, 12 June 2023, 6:00 p.m., Seminar Room, Reichardtstr. 11. Professor Desjarlais (Sarah Lawrence College, New York, USA) is currently visiting the Institute for Social and Cultural Anthropology as part of his Humboldt Research Award and will give a lecture on "The Palimpsestic Moment: Walter Benjamin, Digital Filmmaking, and Multimodal Phenomenality."
Public Lecture by Kim Fortun
On Wednesday, June 14, at 4:15 p.m., Kim Fortun (Irvine) will give a public lecture entitled "Late Industrial Ethnography Redoubled – Form Politics to Methods and Back". The lecture will take place in the main seminar room of the Max Planck Institute for Social Anthropology, Advokatenweg 36, in Halle. For further information, please see the file below.
Inaugural Lecture of Professor Olaf Zenker
On Tuesday, June 6, at 6:00 p.m., Olaf Zenker will give his inaugural lecture, in German, in lecture hall I at the Steintor campus. Under the title "mensch must begin somewhere: About the possibility(ies) of an anthropology", he will engage various conceptions of the human underlying concrete anthropological arguments and discuss, which possibilities may open up when anthropology self-critically deals with its "menschvergessenheit" (forgetfulness of the human). The lecture and subsequent reception are open to the public: everyone is cordially invited!
The Institute welcomes Professor Amanda Kearney as a Visiting Scholar in May 2023!
Amanda Kearney is a socio-cultural anthropologist and Professorial Fellow at the University of Melbourne, Australia. She is also the Editor-in-chief of the Journal Anthropological Forum (https://www.tandfonline.com/journals/canf20 ). Her research is distinguished by over 23 years of collaborative and ethnographic fieldwork with Indigenous communities in northern Australia, including members of the Yanyuwa and Marra language groups. Her research specialties include maritime lifeworlds, kincentric ecology, plural knowledges, cultural wounding and healing. In collaboration with Yanyuwa Amanda Kearney has written several books, including 'Cultural Wounding, Healing and Emerging Ethnicities', 'Violence in Place, Environmental and Cultural Wounding', 'Keeping Company: An Anthropology of Being in Relation' and most recently 'Indigenous Law and the Politics of Kincentricity and Orality' (open access, available at: https://link.springer.com/book/10.1007/978-3-031-19239-5 ).
AMO LECTURE N°10 by Professor Olúfẹ́mi Táíwò on 23 May
This year's ANTON WILHELM AMO LECTURE, will be held on site in Halle (Saale) and online on 23 May 2023, 6:15 p.m. CEST. Olúfẹ́mi Táíwò (Cornell University) will be speaking on the topic of "Rewriting the History of Modern Philosophy: On Philosophy of History, Political Philosophy and Liberal Education in 19th Century West Africa". More information at: https://mlu.de/3lrik .
New Website of the AMO LECTURES
Check out the new website of the ANTON WILHELM AMO LECTURES. The AMO LECTURES are convened by Olaf Zenker, supported by Thomas Götzelmann, and have been organised annually since 2013 at the Martin Luther University Halle-Wittenberg by the Research Cluster "Society and Culture in Motion". They feature internationally acclaimed scholars presenting their ongoing research on themes connected to or emanating from the work of Amo. The AMO LECTURES draw inspiration from Jacques Derrida's concept "under erasure", crossing out a word while keeping it legible in order to signal its inadequate yet necessary nature: they use the academic format of a "Lecture" named in honour of Amo while putting the term under erasure in order to highlight its ambiguous existence as both the means for critical reflection and – metonymically standing in for the Western epistemic formation itself – the potential object of such critique.
A warm welcome to our new Visiting Professor Mario Krämer!
As of 1 April 2023, Prof. Dr. Mario Krämer has taken up his visiting position at the Institute for Social and Cultural Anthropology, where he will replace Prof. Dr. Olaf Zenker for one semester while the latter is a fellow at the Käte Hamburger Kolleg Münster "Legal Unity & Pluralism". Mario Krämer`s PhD thesis (2004) focused on collective violence and social order in South Africa and he habilitated in 2019 at the University of Cologne on the power and legitimacy of chieftaincy in the post-apartheid era. He is currently Principal Investigator of the DFG Research Unit "Transborder Mobility and Institutional Dynamics" (transMID: https://for5183.uni-siegen.de/ ) at the Global South Studies Center of the University of Cologne. In addition to his focus on political anthropology and historical anthropology of Southern Africa, he also conducts research on environmental anthropology, specifically investigating the links between traditional impulse, nature conservation and rural-urban relations in Germany.
---
---