---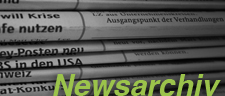 Newsarchiv: Institute for Social and Cultural Anthropology
Jahr 2022
Questioning African Studies in Germany
The project "African Studies in Germany through the lens of Critical Race Theory" has prevailed in the new funding initiative "Aufbruch - Neue Forschungsräume für die Geistes- und Kulturwissenschaften" of the Volkswagen Foundation as one of only nine out of a 196 applications: within the research group Political and Legal Anthropology at our Institute, Dr. Yusuf Serunkuma, together with Dr. Serawit B. Debele from the University of Bayreuth and Dr. Stephanie Lämmert from the Max Planck Institute for Human Development in Berlin, will examine African Studies in Germany from the perspective of Critical Race Theory.
For further information see here .
Workshop "Justice in the Anthropocene" of the DGSKA-AG "Political and Legal Anthropology" organized by Olaf Zenker and Anna-Lena Wolf (5-7 October 2022)
From 5 to 7 October 2022, Olaf Zenker and Anna-Lena Wolf will organize a workshop of the German Anthropological Association's working group "Political and Legal Anthropology" entitled "Justice in the Anthropocene." The workshop will take place in an ancient pasta factory in Zeitz and brings into conversation current debates about the Anthropocene and the emerging new anthropology of justice. Focusing on how conceptions of justice change in the Anthropocene and what moral, social, political, and environmental consequences different theories of justice have for variously implicated actors in the Anthropocene, the workshop engages broader ontological, epistemological, and ethical debates concerning the public ramifications of anthropocentrism and post-humanism.
If you are interested in participating in the workshop online, please contact Thomas Götzelmann at: thomas.goetzelmann@ethnologie.uni-halle.de.
New round of ETROD - Extractivism and Transition Research Online Dialogues
We hereby invite you to the first session of a new round of ETROD - Extractivism and Transition Research Online Dialogues.
On Thursday, 29th September 2022 from 4 to 5.45 pm ETROD welcomes Dr. Beril Ocaklı from the Centre for East European and International Studies, Berlin. Beril will talk about "Situating extractivism in post-Soviet geographies. The un/making of Kyrgyzstan's gold rush".

If you are interested in joining the session and did not yet register to ETROD, please sent a mail to etrod@zirs.uni-halle.de to receive the Zoom link and readings.
Buna Werke Schkopau: A Toxic Tour
The research work of our Master's students Philipp Max Baum, Anastasia Klaar, Fritz Kühlein, Lea Danninger and Johanna Degering has now been published on the Disaster-STS Network platform. Buna Werke Schkopau: A Toxic Tour describes the toxic afterlife around the chemical site in Schkopau near Halle. The project was part of an MA seminar on toxicity with Prof. Asta Vonderau.
On Sharing Ethnographic Data. Or: How Much Privacy Does Ethnographic Research Need? A Conversation
What does the growing demand for "open science" increasing the pressure to make research data publicly available mean for ethnographic research? What challenges, problems and opportunities arise from the preparation and archiving of anthropological research data in repositories, especially for possible subsequent use? Which shifts in the relationship between the public and private spheres occur when making ethnographic data available and which materials are suitable for this purpose? How much effort does the preparation of research materials entail and which publics should be addressed at all? These and other aspects were discussed in December 2021 by a total of nine social and cultural anthropologists working at different universities and research institutions in an online discussion group. The minimally language-edited, but otherwise unchanged version of this exchange of ideas, which was approved by the interlocutors, is now published in the series "SFB Affective Societies - Working Papers" in order to stimulate further reflection on this increasingly important topic.
The Working Paper can be found here .
The Institute for Social and Cultural Anthropology at the Long Night of the Sciences
Staff and students from the Institute of Social and Cultural Anthropology invite you to three events as part of the Long Night of the Sciences on 1 July. First, Anna-Lena Wolf invites you to an ordinary working day on an Indian tea plantation . Second, Felix Schiedlowski and Amy Walker (Human Geography) will present findings from their research on the end of lignite mining in Eastern Germany . Finally, our MA students Philipp Baum and Anastasia Klaar will deliver results from seminar research on toxicity in Saxony-Anhalt . The lectures will be held in German.
War in Ukraine
The Institute for Social and Cultural Anthropology condemns Wladimir Putin's war against the Ukrainian people and territory. We watch the dramatic events unfolding in Ukraine with dismay. The institute supports the "EASA Statement on the Russian war against Ukraine" . We try to offer support as best as possible for those affected by war. Information for refugees and those who want to provide support in the city of Halle can be found here . The university has supplied information here and here. The German Anthropological Association has issued information for Ukrainian scientists here . Inquiries to the Institute for Social and Cultural Anthropology can be addressed to felix.schiedlowski@ethnologie.uni-halle.de.
ETROD: Artisanal gold mining in Tanzania - Filmic and ethnographic explorations of hope and uncertainty
Join for another event of the Extractivism and Transition Research Online Dialogues: Anna Frohn Pedersen will provide insights into her research on artisanal gold mining in Tanzania. In her PhD project Anna conducted ethnographic research in a mining village in the northern part of Tanzania. In an attempt to find adequate forms of representing the miners' (self)understanding of their work and lives, Anna engaged in participatory film-making in addition to her research papers. In this session we are going to discuss two different outputs from her research: a film and a research paper that both deal with the risks, challenges and uncertainty that are embedded in mining but also the hopes and dreams it invokes. Please find the film here , password: Nyarugusu2019.
To sign up for the event, please sent a mail to janine.hauer@zirs.uni-halle.de
Gastvortrag von Paolo Gruppuso am 28.06.2022 (in Präsenz und Online)
Paolo Gruppuso (Rachel Carson Center, LMU München) wird am 28 Juni 2022, 16:15 – 17:45 Uhr einen Gastvortrag zum Thema "The Invention of Wetlands: Reclamation, Conservation, and Future Sustainability" am Seminar für Ethnologie halten. Die Veranstaltung findet in Präsenz im Seminarraum (Reichardtstr. 11, 06114 Halle) sowie online hier. (Passwort: Wetlands-22) statt. Weitere Informationen zur Veranstaltung finden Sie im untenstehenden Dokument.
Guest Lecture by Dr Andrew Gilbert
On Thursday, June 23, Dr Andrew Gilbert (Toronto / Bremen) will be a guest at the Institute for Social and Cultural Anthropology. Gilbert will give a presentation as part of the seminar "SOUND WORK(S). Ethnographic Perspectives on Music/Sound and Work" by Prof Asta Vonderau. In his presentation "How do We Work Together? Insights into Multimodal Ethnography" he will explore the possibilities of multimodal research in anthropology. The lecture will take place on June 23, starting at 10.15 am at Raum 101, MMZ (Mitteldeutsches Medienzentrum, Mansfelder Straße 56). Everyone is welcome to attend!
International Conference "After Law: Mobilization, Injustice, and Confrontation in the Post-Juristocratic Transition" (6-10 June 2022, Université de Lausanne)
On 6-10 June, Olaf Zenker and Mark Goodale (Université de Lausanne) will host an international conference entitled "After Law: Mobilization, Injustice, and Confrontation in the Post-Juristocratic Transition". This workshop will take place at the "LACS - Laboratoire d'Anthropolgie Culturelle et Sociale" in Lausanne (Switzerland). After the end of the Cold War, the world experienced an impressive rise of law - especially in the form of liberal constitutionism and a strengthened judicial review - towards a "juristocracy" (Hirschl 2004). However, the last few years have seen a counter-movement increasingly shifting away from the rule of law and towards much more ambiguous forms of self-determination, mobilization and resistance. Are we at the beginning of a "post-juristocratic transition" - and if so, what are its consequences? These questions are at the heart of this interdisciplinary conference.
Further information on the programme can be found in the document below.
Retirement of Prof. Dr. Burkhard Schnepel
After 20 eventful years at Martin Luther University, Prof. Dr. Burkhard Schnepel recently retired with the end of the winter semester 2021/22. As a founding member of the Institute for Social and Cultural Anthropology since 2002, he was crucial in establishing Social and Cultural Anthropology at Martin Luther University and in making Halle one of the centres of the discipline beyond Germany. His work was not limited to the Institute, however, as he made a significant contribution to anchoring the discipline at MLU by assuming numerous leading positions. Burkhard Schnepel was Dean of the Faculty of Philosophy I (2010-14), Director of the Oriental Studies Centre (from 2007), co-initiator and founding director of the Centre for Interdisciplinary Regional Studies (from 2009), board member of the graduate school "Asia and Africa", and member of the Senate (2014-18). In addition to his institutional commitment, Burkhard Schnepel also led numerous third-party funded projects on research in South Asia and the Indian Ocean, which were supported by the German Research Foundation, the Fritz Thyssen Foundation, the Volkswagen Foundation, and the Max Planck Society, among others. His research interests include topics such as sacred kingship, theories of ritual and performance, personhood, and cultural heritage. He has also made important contributions to the anthropology of the night and of tourism. The main focus of his research in Halle, however, consisted in ethnohistorical studies, with his research initially focussing on Orissa, India, subsequently including Mauritius, and finally extending to the Indian Ocean. Burkhard Schnepel established Halle as the most important German location for Indian Ocean Studies with international appeal. With his Max Planck Fellow Group "Connectivity in Motion: Port Cities of the Indian Ocean", the organisation of several international and interdisciplinary conferences and summer schools, the cooperation with Utkal University in Orissa, the University of Mauritius, McGill University in Canada and New York University Shanghai, as well as numerous relevant publications on the Indian Ocean, Burkhard Schnepel has contributed significantly to the reputation of Martin Luther University. We would like to express our sincere thanks for his significant commitment to the Institute for Social and Cultural Anthropology, Martin Luther University Halle-Wittenberg and to the social sciences and humanities as a whole, and wish him all the best for his well-deserved retirement.
---
---