---
---
---
Contact
Manuela Schmidtke
phone: (0345) 55-24191
fax: (0345) 55-27603
sekretariat@ethnologie.uni-...
Reichardtstraße 11
06114 Halle (Saale)
Cornelia Heimann
phone: (0345) 55-24201
fax: (0345) 55-27603
secretary@ethnologie.uni-ha...
Reichardtstraße 11
06114 Halle (Saale)
Seminar für Ethnologie
Reichardtstraße 11
06114 Halle (Saale)
postal address:
Seminar für Ethnologie
06099 Halle (Saale)
---
---
Login for editors
---
Institute for Social and Cultural Anthropology
---
News
Neuerscheinungen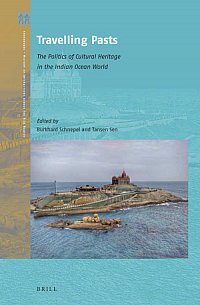 Travelling Pasts: The Politics of Cultural Heritage in the Indian Ocean World
Edited by Burkhard Schnepel and Tansen Sen

Travelling Pasts offers an innovative exploration of the issue of heritage in the Indian Ocean world. This collection of essays demonstrates how the heritagization of the past has played a vital role in processes and strategies related to the making of socio-cultural identities, the establishing of political legitimacies, and the pursuit of economic and geopolitical gains. The contributions range from those dealing with the impact of UNESCO's World Heritage Convention in the Indian Ocean world as a whole to those that address the politics of cultural heritage in various distinct maritime sites such as Zanzibar, Mayotte, Cape Town, the Maldives, Calcutta and Penang. Also examined are the Maritime Silk Road and the Project Mausam initiatives of the Chinese and Indian governments respectively. The volume is an important contribution to the transdisciplinary fields on Indian Ocean Studies.
Konferenzen
INTERNATIONAL CONFERENCE
Cargoes: The Materiality of Connectivity in Motion Across the Indian Ocean
3 –5 October 2019
Organizers:
Burkhard Schnepel (MPI for Social Anthropology and Martin Luther University (MLU) Halle-Wittenberg)
Julia Verne (University of Bonn)
Dr. Felix Ringel (Institut für Anthropologie an der Universität Durham) ist im WS 2019/2020 Gastdozent am Seminar für Ethnologie. Seine Lehrtätigkeit umfasst das BA Seminar "Zur Zukunft postindustrieller Städte: Anthropologische Studien urbanen Wandels und kollektiver Zeitlichkeit".
Felix Schiedlowski ist seit 1. September 2019 wissenschaftlicher Mitarbeiter am Lehrstuhl vom Prof. Dr. Asta Vonderau.
Das Internationale CityIndustries Forschungsnetzwerk geleitet von Prof. Dr. Asta Vonderau (in Kooperation mit Prof. Dr. Kerstin Pöhls,
Universität Hamburg) ist jetzt online.
Im September 2019 ist Prof. Dr. Olaf Zenker Visiting Fellow am Stellenbosch Institute for Advanced Study (STIAS) mit seinem neuen Projekt (2919-2021)
Neues Forschungsprojekt zur Ebola Epidemie in Kivu, Demokratische Republic Kongo der MLU und dem Pole Institute (DR Kongo)
Interview mit Prof. Dr. Olaf Zenker zur Situation der Landrechte in Südafrika
Masterstudiengang Ethnologie / Social and Cultural Anthropology in Halle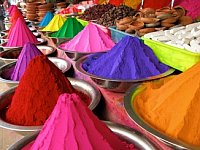 Der zweisprachige Masterstudiengang MA Ethnologie 120 beinhaltet neben dem sozial- und kulturtheoretisch fundierten Studium auch die angeleitete Konzeption und Durchführung eines individuellen empirischen Forschungsprojekts weltweit. Beispiele studentischer Masterforschungsfelder gibt es hier.
Bis zum 31. August 2019 hier bewerben.
---
Neuberufungen am Seminar für Ethnologie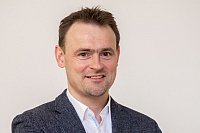 Wie gelingt die staatliche Landrückerstattung in Südafrika nach dem Ende der Apartheid, so dass sie nicht nur rechtsstaatlich korrekt, sondern auch gesamtgesellschaftlich akzeptiert ist? Das ist eine der Fragen, mit denen sich Prof. Dr. Olaf Zenker befasst. Seit dem 1. Februar 2019 ist er Professor für Ethnologie in Halle.
"Südafrika und die Landrechte nach der Apartheid"
Das ganze Interview lesen Sie hier .
---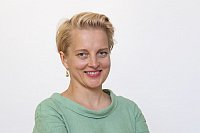 Prof. Dr. Asta Vonderau erforscht, wie sich grenzüberschreitende Prozesse, zum Beispiel die Digitalisierung oder die europäische Integration, auf einzelne Regionen auswirken. Seit 1. August 2018 ist sie Professorin für Ethnologie und kulturvergleichende Soziologie an der Universität Halle.
"Die lokalen Folgen globaler Entwicklungen"
Das ganze Interview lesen Sie hier .
---
Guest lectures / Presentations
29. September - 2. Oktober 2019
Prof. Dr. Olaf Zenker
"Anthropology on trial: Umrisse einer rekursiven Anthropologie notwendiger Positionierungen am Beispiel der Landrückerstattung in Südafrika"
Tagung der Deutschen Gesellschaft für Sozial- und Kulturanthropologie (DGSKA)
"Das Ende der Aushandlungen?" Universität Konstanz
29. September - 2. Oktober 2019
Prof. Dr. Asta Vonderau
"Measuring the Cloud"
Tagung der Deutschen Gesellschaft für Sozial- und Kulturanthropologie (DGSKA)
"Das Ende der Aushandlungen?" Universität Konstanz
Within the Joint Institutes Colloquium, MPI for Social Anthropology and Seminar for Social Anthropology, MLU the following lectures
will be given: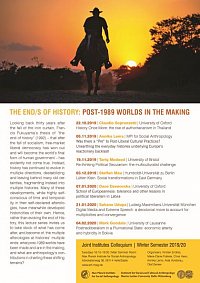 Gemeinsames Kolloquium WiSe 2019/20
---
---