---
---
Contact
Bianca Bernig
phone: (0345) 55-24191
fax: (0345) 55-27603
sekretariat@ethnologie.uni-...
Reichardtstraße 11
06114 Halle (Saale)
Cornelia Heimann
phone: (0345) 55-24201
fax: (0345) 55-27603
secretary@ethnologie.uni-ha...
Reichardtstraße 11
06114 Halle (Saale)
Seminar für Ethnologie
Reichardtstraße 11
06114 Halle (Saale)
postal address:
Seminar für Ethnologie
06099 Halle (Saale)
---
---
Login for editors
---
Institute for Social and Cultural Anthropology
Current issues
Information about Coronavirus / Covid-19 (updated 25/8/22)
Important informations about teaching programme
The teaching programme for the winter term 22/23 is now online!
It is no longer mandatory to wear a mask; neither in class, nor at the SfE.
Students should keep an eye on this homepage and the homepage of the university. Students should also check informations for their individual courses on StudIP.
We would also like to inform you about the psychological counseling services provided by the Studentenwerk Halle.

Teaching programme 2022/2023
KVV_Ethnologie_WiSe2022_23_FINAL_7.pdf (492 KB) vom 19.09.2022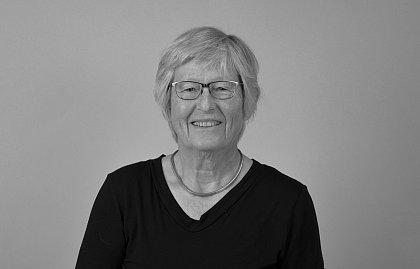 Keebet von Benda-Beckmann (Foto: Max-Planck-Institut für ethnologische Forschung)
Keebet von Benda-Beckmann 1946–2022
Das Seminar für Ethnologie der MLU trauert um seine Honorarprofessorin: Prof. Dr. Keebet von Benda-Beckmann, die im Oktober 2022 verstarb, war über viele Jahre prägend auf dem Gebiet der Rechtsethnologie in Halle. Das Seminar verliert mit ihr eine international renommierte ebenso wie persönlich äußerst geschätzte Kollegin.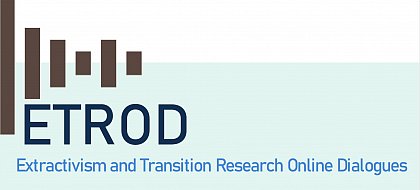 Energy Transition Online Dialogues
ETROD - Extractivism and Transition Research Online Dialogues
New session of ETROD - Extractivism and Transition Research Online Dialogues. On Thursday, 17th November 2022 from 4-5.30 pm (CET) ETROD welcomes Prof. Laura Watts who holds the Chair of Energy and Society at the University of Edinburgh. Laura will share insights from her long-term ethnographic engagement with the making of local energy futures, from marine energy to hydrogen fuel, on the islands of Orkney, off the northern coast of Scotland.
To prepare the session and ensure a fruitful discussion we suggest participants read a couple of texts made available by Laura via Dropbox .
To join the session, please use the following link .
If you have any troubles accessing the texts or further questions regarding the session or the ETROD series, please contact Janine Hauer (etrod@zirs.uni-halle.de).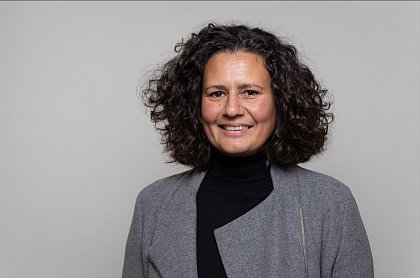 Anita von Poser (Foto: Marian Sorge)
A warm welcome to our new Professor Anita von Poser!
On 1st October 2022 Prof. Dr. Anita von Poser was appointed as Full Professor at the Institute for Social and Cultural Anthropology at Martin Luther University Halle-Wittenberg, where she holds the chair for 'Mobility Studies' focusing on human-human and human-environmental relations. After her master's and doctoral studies at Heidelberg University, where she received her DPhil in Social and Cultural Anthropology in 2009, she became MaxNetAging Postdoctoral Fellow at the Max Planck Institutes for Demographic Research in Rostock and for Social Anthropology in Halle/Saale. At Freie Universität Berlin, starting in 2011, she was first Postdoctoral Research Associate at the Institute of Social and Cultural Anthropology, before becoming Principal Investigator in the Collaborative Research Center Affective Societies in 2015 and Professor of Psychological Anthropology with a focus on 'Migration, Psyche, Aging' in 2021. She combines her regional foci on Oceanic and diasporic-Vietnamese lifeworlds with her theoretical interests, especially in the fields of the Anthropology of Social Relationships as well as Psychological and Phenomenological Anthropology. In the coming years, her research and teaching will focus on phenomena of social, spatial, and material im-/mobility in view of fragmented contexts of care, altering life-courses, and ecological transformations. We are excited about her appointment and look forward to our collaboration!
Conference - Postfossil futures: Shaping Structural Change together
The Institute for Structural Change and Sustainability (HALIS) invites you to a conference on October 6 and 7 in Halle. From an interdisciplinary perspective, the HALIS-Conference will discuss ways to shape the current structural change efforts and thus provide a forum for negotiating postfossil futures in the region and beyond. More information about the programme and about how to register for the conference can be found here.
Forschungsbasierter Masterstudiengang Ethnologie / Social and Cultural Anthropology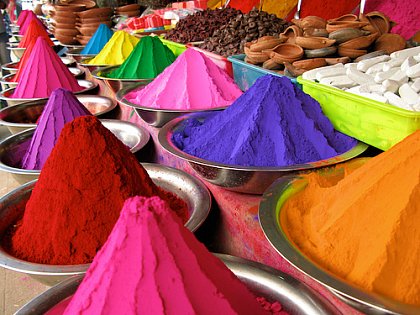 MA Social and Cultural Anthropology Halle
Der zweisprachige Masterstudiengang MA Ethnologie 120 beinhaltet neben dem sozial- und kulturtheoretisch fundierten Studium auch die angeleitete Konzeption und Durchführung eines individuellen empirischen Forschungsprojekts weltweit. Beispiele studentischer Masterforschungsfelder gibt es hier.
Alle weiteren Infos finden sich hier. Allgemeine Informationen zur Bewerbung während der Corona-Epidemie finden sich hier.
---
---