Asta Vonderau - Projects
Current Projects
C-Urge: Anthropology of Global Climate Urgency (2023-2027)
The overarching objective of this Doctoral Network is to respond to a growing urgency expressed by European research councils and funding agencies, as well as by governments, publics and students, that the social sciences should contribute to our understanding of and engagement with climate change.
For more information please visit https://soc.kuleuven.be/anthropology/technology-and-society/mscdn-climate-urgency
digihub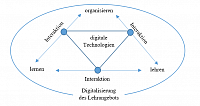 digihub is a joint project that aims to empirically reconstruct the change in higher education triggered by the switch to online teaching, both at the individual and organisational level, in order to provide recommendations for action for the design of digital higher education and to develop scenarios for the digitisation of higher education.
CityIndustries Research Network (since 2018)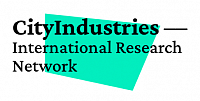 Logo of the CityIndusries Research Network
CityIndustries is an international research network that gathers scholars from various countries and disciplines, such as Social and Cultural Anthropology, Sociology, Human Geography, Political Sciences and Urban Planning.
Completed Projects
Supervised Projects
Current Dissertations
Electrification and New Rural Development in Vietnam – the Making of a "For-People State"
(Dis-)Order and the quest for future: Strukturwandel in Central Germany
Felix Schiedlowski
Accelerations, U-turns and emergency stops: skittering towards mobility transitions
Julia Kühl
Valuable Defaults: Collecting Contested Debts in Post-socialist Hungary
Balázs Gosztonyi
The Finances, Futures and Fights of the Frankowicze
Mathias Krabbe
Completed Dissertations
Hydropower Development and Statemaking in Laos: Electrification, Livelihood Reconstruction, and Social Relations
Floramante S. J. Ponce
Die Wohnsituation von Asylsuchenden in Leipzig. Eine Ethnographie der kommunalen Asyl- und Sozialpolitik
Stefanie Adamitz
Current habilitation projects
Precarious Half-Lives: Co-habiting with Radiation and Ignorance in Mailuu-Suu, Kyrgyzstan
Nikolaos Olma
Completed Habilitation Projects
Postcolonial Digital Connections. Sociocultural Impacts of Digitization Processes in the Cultural Heritage Sector
Dr. Katja Müller
---
---