---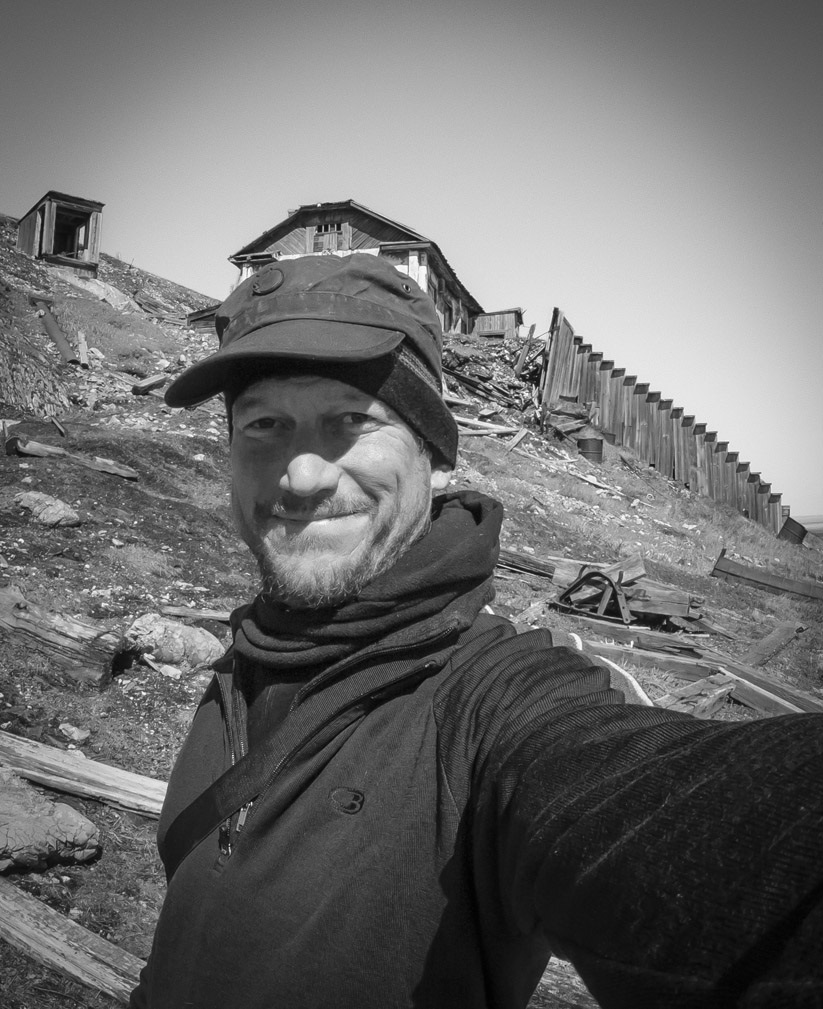 ---
Kontakt
Seminar für Ethnologie
Telefon: +49 345 55 24 186
Telefax: +49 345 55 27 326
tobias.holzlehner@ethnologi...
Raum 305
Reichardtstr. 11
06114 Halle
office hours:
Tue 12 - 2 pm
Postanschrift:
Dr. Tobias Holzlehner
06114 Halle
---
---
Login für Redakteure
---
Tobias Holzlehner
Research Areas
Russia, Circumpolar North, Borderscapes, Maritime Anthropology, Informal Networks, Migration, Cultural Change, Organized Crime, Markets and Traders
My general research interest focuses on migration and processes of economic and political transformation in the borderlands of the Russia Far East and the Circumpolar North. In the course of the last years I conducted several research projects that tried to grasp shifting social configurations and various forms of mobility in a time of rapid cultural change. I examine in different ways overlapping and constantly moving sets of cultural formations, people and commodities alike, which seem to characterize a growing global and transnational culture. By tracing the connections between local communities and global forces, my research contributes to basic questions which anthropology is facing on our increasingly "moving earth." How can anthropology theorize culture and the social order in periods of radical transition? What are the elements and media of social and cultural stability? How do flows of goods, ideas and people create boundaries and focal points of interaction? In that respect, it is crucial to listen to local voices, how they perceive processes of globalization and transnationalism at the periphery of nation states, and essential to understand in detail the effects of transnational flows of goods and people on local communities.
Current Research
As a post-doctoral fellow at the Department of Anthropology at the University of Alaska Fairbanks, I conducted research in Chukotka (Russia) as part of an ESF/NSF funded project ("Histories and Futures of Relocations in Alaska and Rural Chukotka "). At the center of this project are the effects of state-induced resettlement policies that intertwine political macro processes, local communities, and various forms of belonging in the uprooted landscape of relocation. Focusing on individual strategies of place making amidst a resettled population, my research addresses the central role of memory and nostalgia in relation to ecology, border landscapes, and state policies and analyzes stories and strategies of how coastal people in Chukotka come to terms with the displacements of a volatile past.
Since 2011, I am the principal investigator in a NSF Arctic Social Science research project ("Far Eastern Borderlands: Informal Networks and Space at the Margins of the Russian State "). The project develops a comparative approach to investigate the flow of commodities and people, economic strategies and spatial practices of inhabitants in two different border regions of the Russian Far East. By comparing and juxtaposing commonalities and differences of the two regions through time, the project envisions exploring the longue durée of two Russian borderlands. The central guiding question is how local residents through time have used the borderland in both cases as a resource. Investigating cross-border trade, labor migration, and territorial and conceptual borders, the project proposes to explore how new border regimes influence and shape the socio-economic situation and notions of self among border residents.
---
---