---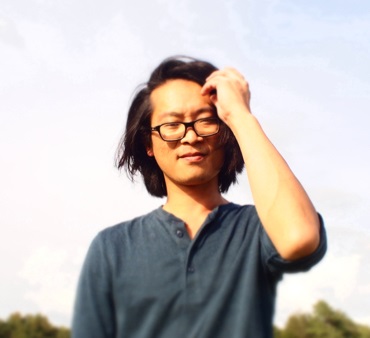 ---
Kontakt
Seminar für Ethnologie
Telefon: +49 345 55 24 199
Telefax: +49 345 55 27 603
sung.park@ethnologie.uni-ha...
Raum 306
Reichardtstraße 11
06114 Halle
office hours:
Tue 3 - 4 pm
Postanschrift:
Sung-Joon Park
06099 Halle (Saale)
---
---
Login für Redakteure
---
Dr. Sung-Joon Park
My main research interests are in the field of anthropology of biomedicine, science and technology studies (STS), pragmatist philosophy, and phenomenology. I have been conducting fieldwork in South Africa, Uganda and recently short field research in Sierra Leone. My research is concerned with mass HIV treatment, PTSD, Ebola, and scientific infrastructures. Herein I study matters of hope, trust, and time.
Current Research Projects
1) TRUST IN MEDICINE AFTER THE EVD EPIDEMIC
(funded by the German Research Foundation, German African Collaboration in Infectiology, 2016-2019)
Principal investigators
Prof. Dr. Uli Beisel (University Bayreuth)
Dr. Sung-Joon Park (University Halle)
Dr. Sylvanus Spencer (Fourah Bay College, University of Sierra Leone)
Esther Yei Mokuwa (Njala University, Sierra Leone)
Dr. Grace Akello-Ayebare (Gulu University, Uganda)
Dr. John Kuumuori Ganle (University of Ghana)
Short description
The scale of the EVD epidemic in the West African countries has been unprecedented. Lack of trust in medicine has been identified as one of the major factors in the scientific literature, in media reports, and global health discourses, which accelerated the spread of EVD and posed a central challenge to the Ebola response. Our project investigates the social, medical, and historical conditions of the formation of trust in medicine in African contexts. Taking the EVD outbreak in Sierra Leone as our empirical starting point, we conduct a comprehensive case study of trust in medicine in Sierra Leone, a site of prolonged EVD epidemic and radical insecurity. This will be complemented by studies in Uganda and Ghana, evaluating previous experiences of short-term EVD outbreaks (Uganda) and recent preparedness interventions in a neighboring country (Ghana). In these three country case studies we analyze how and to what extent trust is built in health service delivery. We ask how trust relations have been shaped by the EVD outbreak, how trust is being (re)built in health service delivery after the EVD epidemic, and to what extent trust forms the social basis for epidemic preparedness. Comparing individual and collective experiences of the institutionalization of care in Sierra Leone with Uganda and Ghana enables us to produce a systematic and in-depth analysis of trust in contexts of radical insecurity and poverty. Such an analysis, grounded in the lived everyday realities in African countries, is urgently needed in order to devise culturally appropriate and locally accepted epidemic preparedness measures. To achieve these goals, we combine quantitative and qualitative research methods. Our research activities are embedded in a comprehensive framework of scientific capacity building in Africa.
2) KNOWLEDGE TRANSFER PROJECT CURRICULUM DEVELOPMENT WITH SIX AFRICAN UNIVERSITIES
(funded by the German Research Foundation, SPP 1448 "Adaptation and Creativity in Africa", 2017-2019)
This knowledge transfer project (KTP) will jointly develop curriculum in Science and Technology Studies (STS) with the following application partner universities: Wits Institute for Social and Economic Research at the Witwatersrand University in Johannesburg (WISER, South Africa), the Child Health and Development Centre at Makerere University (Uganda), the Fourah Bay College at University of Sierra Leone (Sierra Leone), the Kofi Annan Institute for Conflict Transformation at University of Liberia (Liberia) and the Centre for Research in Anthropology and Human Sciences, N'Djamena (Chad). The project primarily targets graduate and post-graduate students, faculty at our application partner universities and practitioners in development cooperation.
The courses in STS will contribute to curriculum development at African higher education institutions (HEIs). The outcomes will be: (1) new course material and teaching methods developed at partnering African HEIs based on the findings from the SPP 1448 on the uses of technologies in the production of order and disorder on the African continent; (2) in addition to the STS courses, we will develop a free STS e-learning tool; (3) the free STS e-learning tool aims to broaden access to STS teaching and enhance the international visibility of African scholars and African universities by producing African e-lectures (4) finally, this KTP will open new lines of scientific research on the production of knowledge infrastructure in African countries.
The STS s will provide a reflexive understanding of current technological and social transformations in African countries by combining methodological and conceptual perspectives derived from anthropology, STS and area studies. We emphasize that the subject matter of the STS courses is grounded in the lived experiences of technologies in African contexts. We will develop the free STS e-learning tool through a field experiment, which connects field school exercises, empirically grounded analysis of mass media technologies, with interdisciplinary perspectives on media practices in Africa, to develop alternative modes of teaching and research in times of digital globalization. The resulting free STS e-learning tool seeks to address diverse audiences comprising African HEIs, HEIs internationally, government agencies and non-governmental organizations.
---
---