---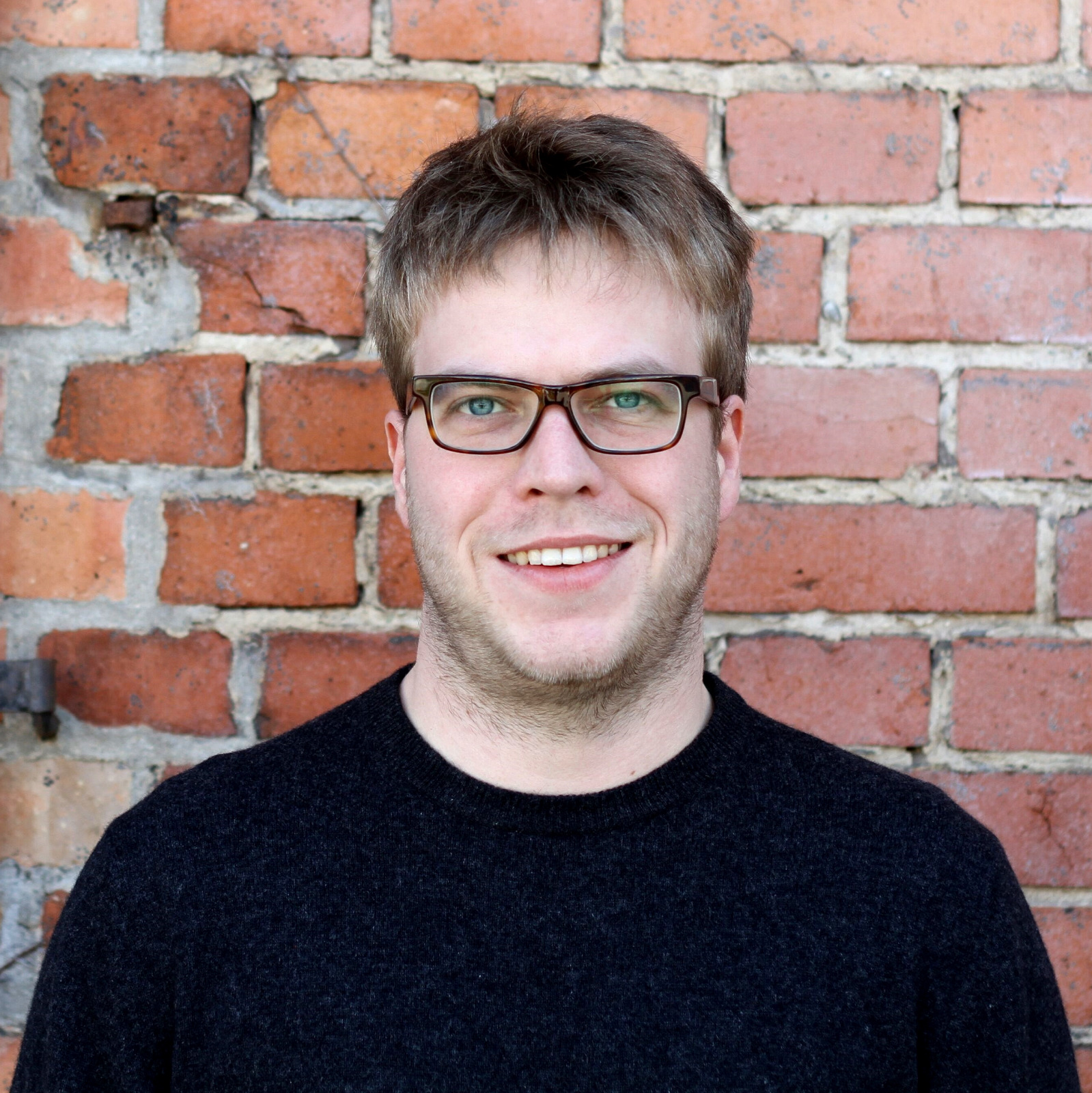 ---
Contact
Felix Schiedlowski, M.A.
phone: +49 345 55-24196
felix.schiedlowski@ethnolog...
room 303
Reichardtstraße 11
06116 Halle
Sprechstunde: nach Vereinbarung
postal address:
Felix Schiedlowski, M.A.
06099 Halle (Saale)
---
---
Login for editors
---
Felix Schiedlowski
Research Interests
Focus Areas: Cultural Heritage, Decline and Regeneration, Energy, Peace and Conflict, Political Anthropology, Transformation Processes, Temporality, Urban Anthropology
Research Areas
Central German lignite mining district, Northern Ireland
PhD research:
(Dis-)Order and the quest for future:
Strukturwandel in Central Germany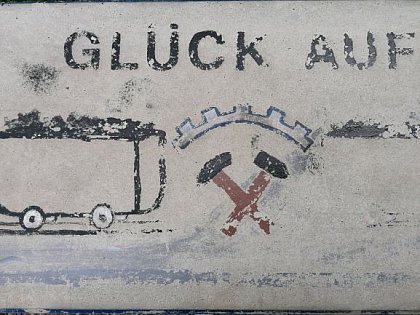 Strukturwandel: Produktion von Zukunftswissen und -visionen (Werkstatt in Halle, November 2019)
Keywords: East Germany, Economic Structure, Energy Supply, Future Vision, Sustainability

Central Germany – the local coal mining district, the former chemical triangle Buna-Leuna-Bitterfeld, shrinking or prospering small towns like Borna or Zeitz, but also the urban centres of Halle and Leipzig – is facing a Strukturwandel (structural transformation): coal phase-out, demographic change, the transformation of the working world, technological progress, economic renewal, urban ascent and rural decay. As a result of those anticipated transformations, the German federal government as well as the federal states of Saxony, Brandenburg, Saxony-Anhalt and North Rhine-Westphalia initiated a "Strukturwandelstärkungsgesetzt". Until 2038, so the ambitious plan, not only the energy, but the whole social transformation should be completed.
Strukturwandel of this kind is set to have a remarkable impact on the local people: working conditions, quality of life, access to resources such as infrastructure or care, local identity: factors of daily life are up for negotiation, should be preserved or improved, many things will change, some things will worsen. So far, however, this debate is being driven almost exclusively within higher political institutions, at federal, state or municipal levels. Here Strukturwandel is defined and adjusted.
In my research project, I would like to focus on such negotiation processes. As a form of anthropological policy research, my goal is to understand how the concept of Strukturwandel travels through different levels of action, which actors are working on the policy, how and where it is written or rewritten. I am interested in questions such as: What are the meanings of the term Strukturwandel? What are the instruments of Strukturwandel? When does Strukturwandel prove to be successful, and for whom?
MA research (2016 - 2019)
Northern Irish Unionism and the Transformation of Belfast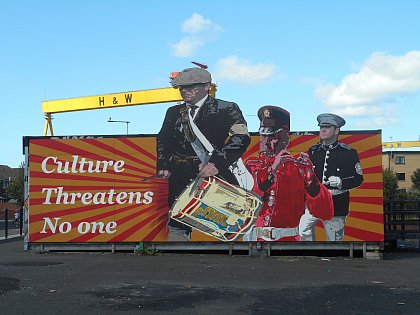 Wandbild in Ost-Belfast
Keywords: Brexit Uncertainty, Northern Irish Conflict, Peace Process, Protestant Unionist Loyalist, Urban Change
Belfast is no longer the epicentre of the Northern Irish conflict. Today, more than 20 years after the signing of the Good Friday Agreement, the city is changing rapidly: While still suffering from a deep polarisation between the Protestant and the Catholic community, Belfast also becomes welcoming, attracts tourists and inward investment alike. Belfast, so long a city of terror, aims to become a city of peace. In this MA thesis, the change of the Northern Irish capital is researched from the perspective of the city's unionist community. Might unionist culture and identity, for long associated with conflict, become a promising commodity in a new Belfast? Or is unionism rather struggling to keep pace with those urban developments, as their defensive attitudes towards the peace process might be a burden?
In four chapters, four urban spaces are portrayed: The city centre as main stage point of a new Belfast, the Protestant Shankill Road as a representative of a polarised city, Sandy Row as a working-class Protestant enclave in fear of displacement and gentrification as well as East Belfast, where Protestant cultural heritage is re-discovered. All districts are confronted with different courses of action – some see chances, others show a feeling of unease or opt for isolation. All those places face different challenges, people living there follow different tactics. However, what all four urban spaces have in common is an ongoing search for a place in modern-day Belfast.
Unionism in Belfast has to reach out and has to build bridges. In many respect, Northern Irish unionism has to re-invent itself, and the change of Belfast offers the chance to do just that.
---
---