---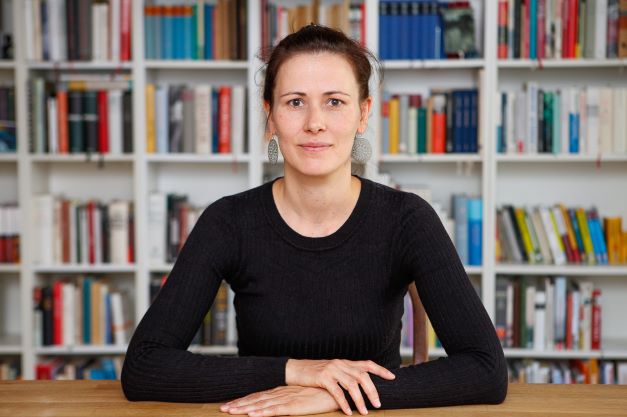 ---
Contact
Anna-Lena Wolf
phone: +49 345 55 24 208
anna-lena.wolf@ethnologie.u...
room 106
Reichardtstraße 11
06114 Halle
Sprechzeiten: nach Vereinbarung
Office hours: By arrangement
postal address:
Anna-Lena Wolf
06099 Halle
---
---
Login for editors
---
Anna-Lena Wolf
Biography
Anna-Lena Wolf is a political and legal anthropologist. She has been working as a postdoctoral researcher and lecturer at the Institute for Social and Cultural Anthropology (with Prof. Dr. Olaf Zenker) since 2019. In her current research project, Anna-Lena Wolf is investigating how canon law is interpreted, negotiated, and refined in central institutions of the Roman Curia. Before she came to the Martin Luther University Halle-Wittenberg, Anna-Lena Wolf worked as a doctoral researcher and lecturer at the Institute of Social Anthropology (with Prof. Dr. Julia Eckert) at the University of Bern, where she did her doctorate between 2014 and 2018. In her doctoral thesis, she addressed different ideas of fair working and living conditions on tea plantations in the Northeast Indian state of Assam. As part of her doctorate, she spent one year as a visiting scholar at the Center for the Study of Law & Governance at the Jawaharlal Nehru University in Delhi. Anna-Lena Wolf completed her studies in social anthropology and South Asian History with honors at the University of Heidelberg in 2012.
Research Foci
legal anthropology, especially the anthropology of justice, and human rights
political anthropology, especially social movements, and political economies
anthropology of religion, especially the anthropology of Christianity, and Catholicism
Research Regions
---
---